Kada želite da brendirate vaše proizvode, odabir boje koja se koristi u dizajnu je ključni faktor. Različite boje simbolizuju nešto drugo u svakoj zemlji i izazivaju različite emocije.
Pre nego što počnete, potrudite se da proučite vašu ciljanu publiku, bilo da su mladi, stari, muškarci ili žene, a zatim pogledajte vaš proizvod i odlučite se koji osećaj (utisak) želite da prenesete na druge. Utvrditi koje boje se dobro uklapaju nije samo stvar slučajnosti, ustvari postoji cela nauka oko toga.
Postoje dokazane studije i istraživanja o tome kako boje utiču na emocije, na primer, za plavu boju je dokazano da obara krvni pritisak i usporava otkucaje srca. Žuta je boja koja čini da se ljudi često osećaju srećnijim, pa ako kombinujete plavu i žutu boju dobijate zelenu, koja je veoma prijatna za većinu.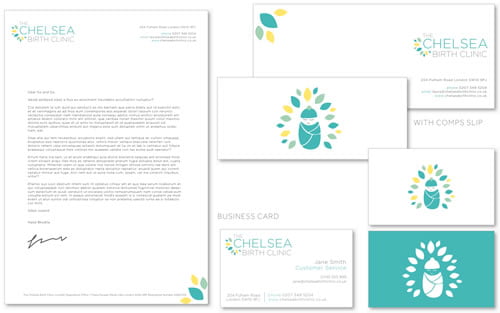 Pastelni tonovi se često koriste u ustanovama za mentalno zdravlje pošto su poznati po tome da pomažu pacijentima da se osećaju smireno, srećno i opušteno. Ako pogledamo ka drugom kraju spektra, škole imaju tendenciju korišćenja jarkih boja koje se više dopadaju deci, poput jarko crvene, žute i zelene.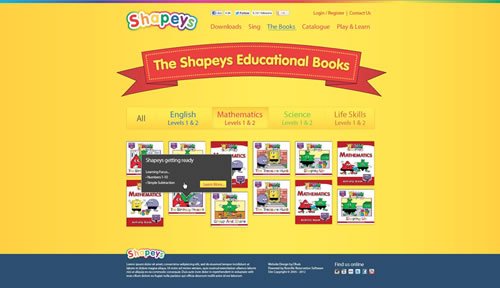 Krug boja zasnovan na primarnim bojama – crvenom, žutom i plavom je tradicionalan u oblasti umetnosti. Isak Njutn je 1666.godine razvio prvi kružni dijagram boja. Od toga vremena, naučnici i umetnici su proučavali i dizajnirali različite varijacije ovoga koncepta.  Pogledajmo ih u nastavku:
Primarne boje: crvena, žuta i plava. U tradicionalnoj teoriji boja, primarne boje su tri pigmentne boje koje ne mogu biti izvedene ni jednom kombinacijom ostalih boja i sve ostale boje su izvedene iz osnovnih boja.
Sekundarne boje: zelena, naranžasta i ljubičasta. To su boje dobijene mešanjem osnovnih boja.
Tercijarne boje: žuto-narančasta, crveno-narančasta, crveno-ljubičasta, plavo-ljubičasta, plavo-zelena i žuto-zelena. Ovo su boje koje nastaju kada mešamo primarne i sekundarne boje, pa se zbog toga nijansa sastoji od dve reči, poput plavo-zelena ili crveno-ljubičasta.
Prilikom odluke o upotrebi boja, morate se potruditi da budu skladne i u harmoniji, drugim rečima, da su prijatne za oko. Sigurno ne želite da izaberete kombinacije boje koja je previše haotične ili dosadne, koje će mozak jednostavno odbaciti.
Analogne i komplementarne boje
Kada birate boje sa kojima želite da se igrate pogledajte analogne i komplementarne boje. Analogne boje su boje koje se nalaze jedna pored druge u krugu boja i obično se slažu jedna sa drugom, npr. analogne boje plavoj su zelena i ljubičasta, dok su zelenoj analogne žuto-zelena i žuta. Komplementarne boje u krugu boja su one koje se nalaze jedna nasuprot  drugoj i kada se kombinuju daju kontrast i ističu se međusobno. To su na primer plava i naranžasta, crvena i zelena itd.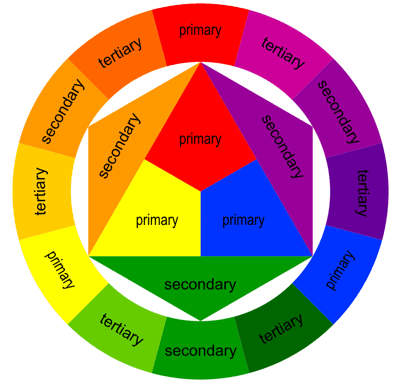 Ukoliko još uvek niste sigurni koje boje odabrati, konsultujte se sa stručnjacima iz ove oblasti ili izađite u prirodu i pokušajte od nje izvući inspiraciju.
Kao dodatak koji vam može biti od koristi isprobajte koristan online alat za kobinovanje šema boja  – Color Scheme Designer.