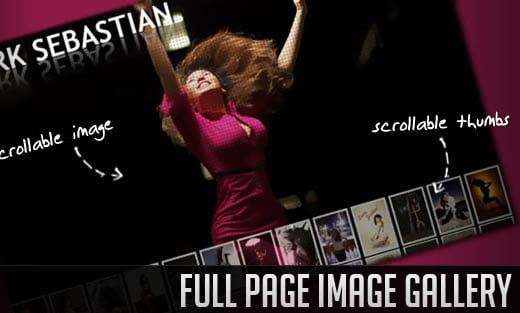 Slideshow i galerije slika su trenutno na vrhuncu, sa gomilom dizajna i tehnika, plugina, tutorijala, kojih ima stvarno puno. Ovaj post sadrži nekoliko izuzetnih galerija napravljenih u poslednjih par nedelja.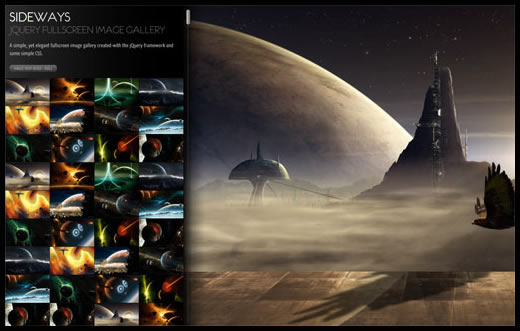 Ovo je jednostavna ali elegantna fullscreen galerija napravljena pomoću jQuery i CSS-a.
SIDEWAYS – jQuery fullscreen image gallery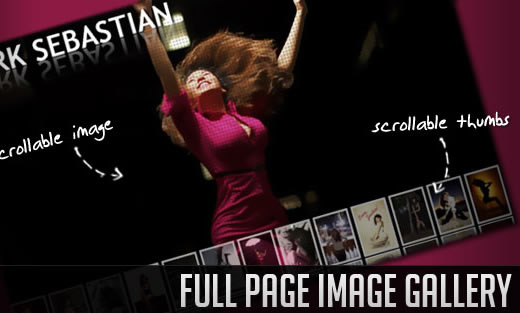 U ovom tutorijalu možete naučiti da kreirate impresivne galerije sa thumbnail slikama koji između kojih je moguće skrolovati u fullscreen modu. Ideja je da bar sa thumbnail slikama stoji na dnu strane koja se skroluje automatski kad korisnik pomera miša. Kada se klikne na thumbnail, slika se pomera na centar stranice u fullscreenu.
Full Page Image Gallery with jQuery

Ovo je odličan jQuery plugin koji omogućava kreiranje jednostavnog i efektivnog slajdera za slike u bilo kojoj veličini i čak uključuje neke parametre za pravljenje tajmera i natpisa.
Orbit: A Slick jQuery Image Slider Plugin
E-business and internet marketing specialist.
Latest posts by Jovan Ivezic (see all)